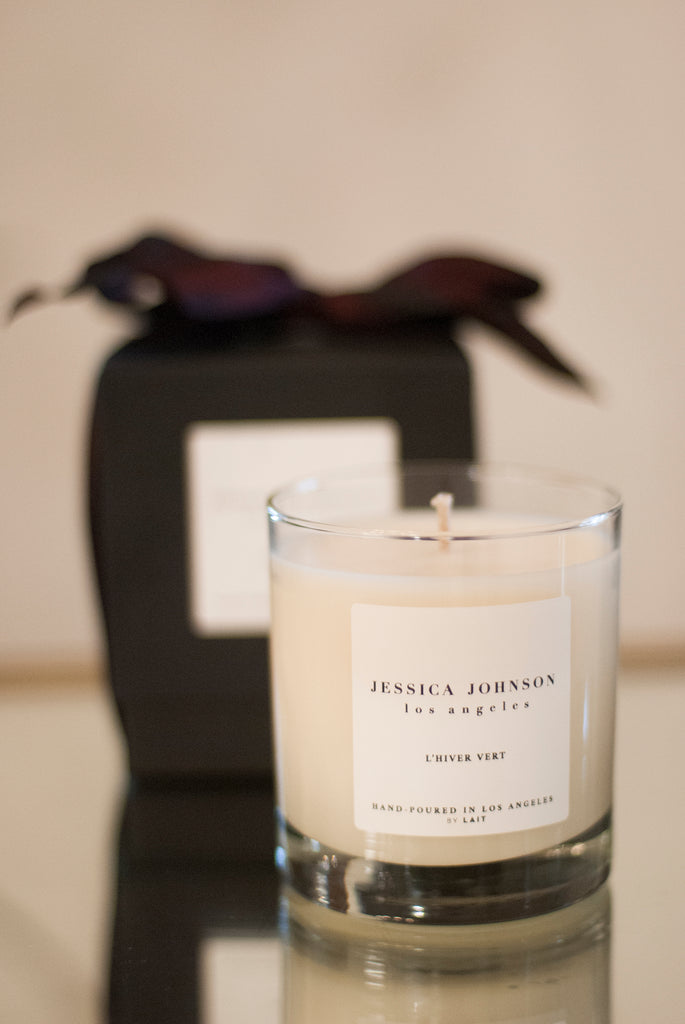 $44.00
$0.00
L'Hiver Vert [Green Winter] Candle
l'HIVER VERT (fr. Green Winter) is a wintery blend of lush evergreens of cypress and fir and tobacco. The smoked tobacco with subtle notes of caramel delicately balance the cool, eucalyptus layers - transporting you into the deep, snow-covered forest. Perfect for those who appreciate a bold, green and woodsy update for the winter season.
Top notes of eucalyptus
Middle notes of cypress, moss, fir
Base notes of tobacco leaf, patchouli, sandalwood
Handmade & assembled in Los Angeles, CA

Hand-poured American grown soy wax

Phthalate-free and petroleum-free fragrance oils

Core cotton, lead-free wick for a clean burn

We recommend not to burn your candle for more than 4 hours at a time.

8oz Standard Boxed Candle comes in a recyclable white box & clear glass vessel - 50 hours burn time (approximately).