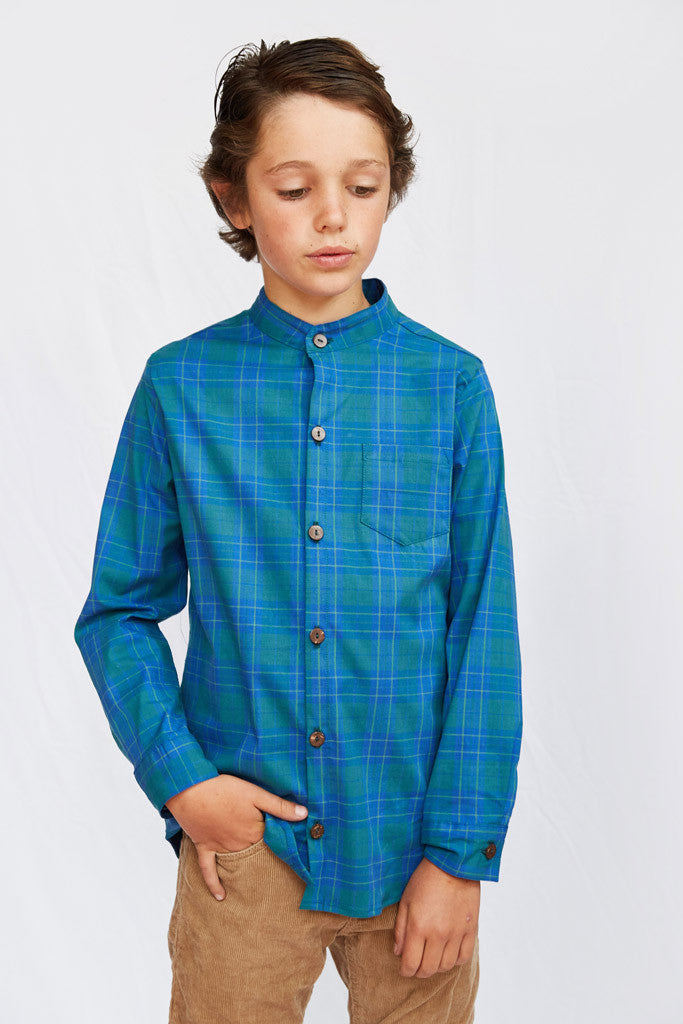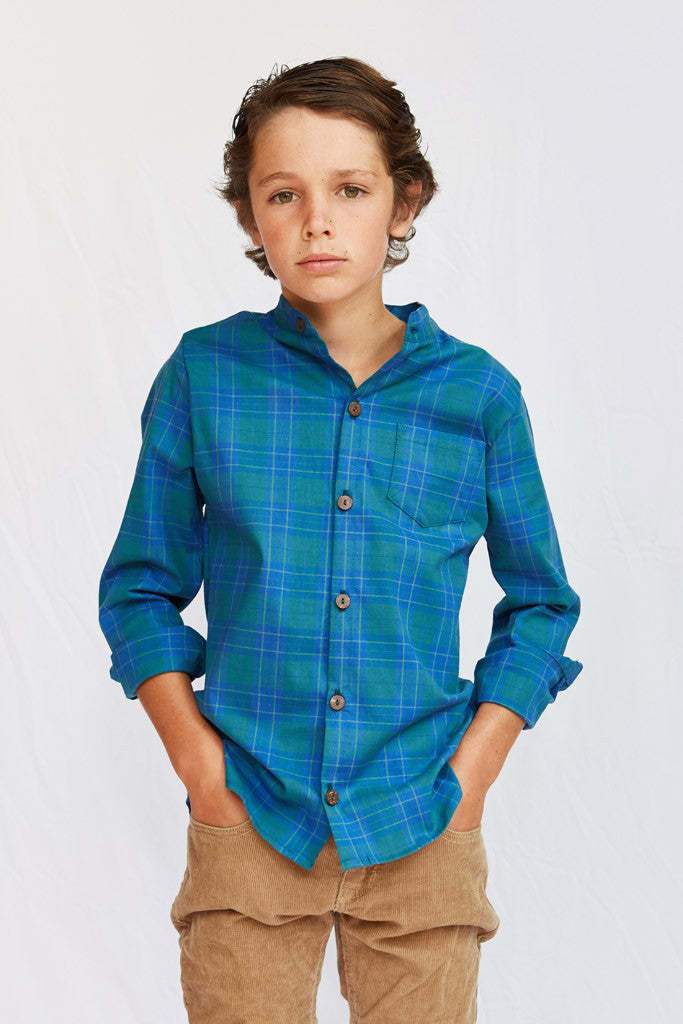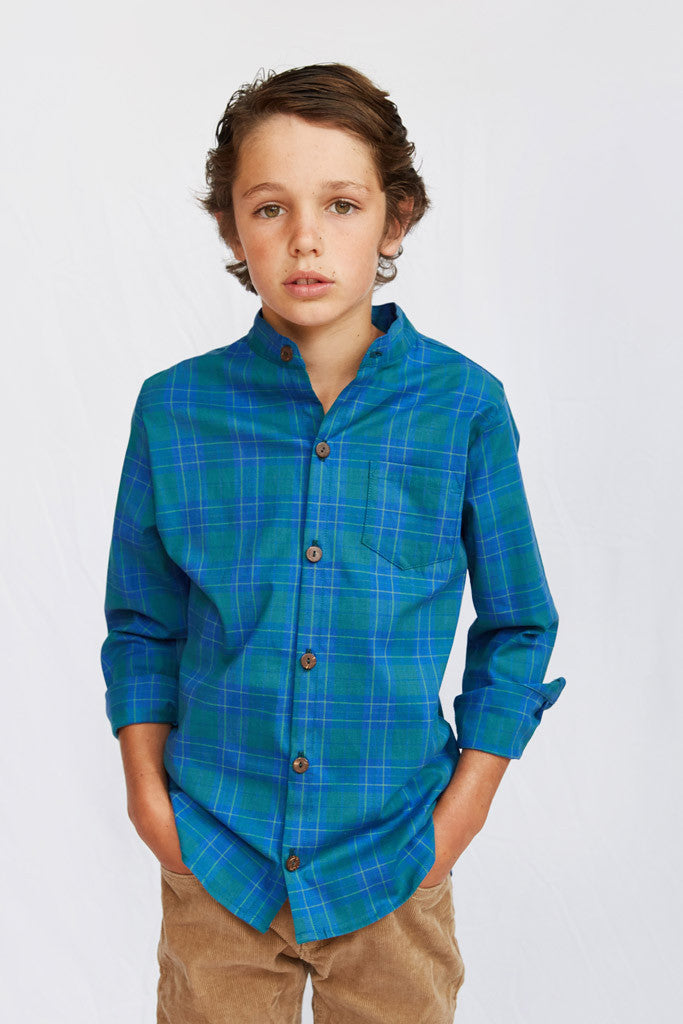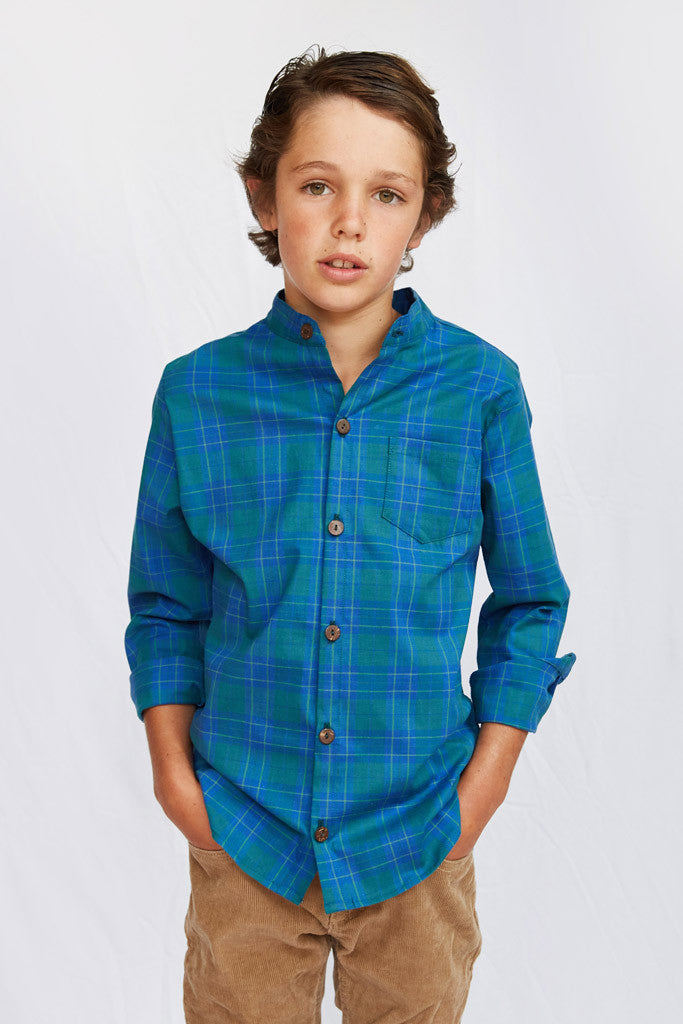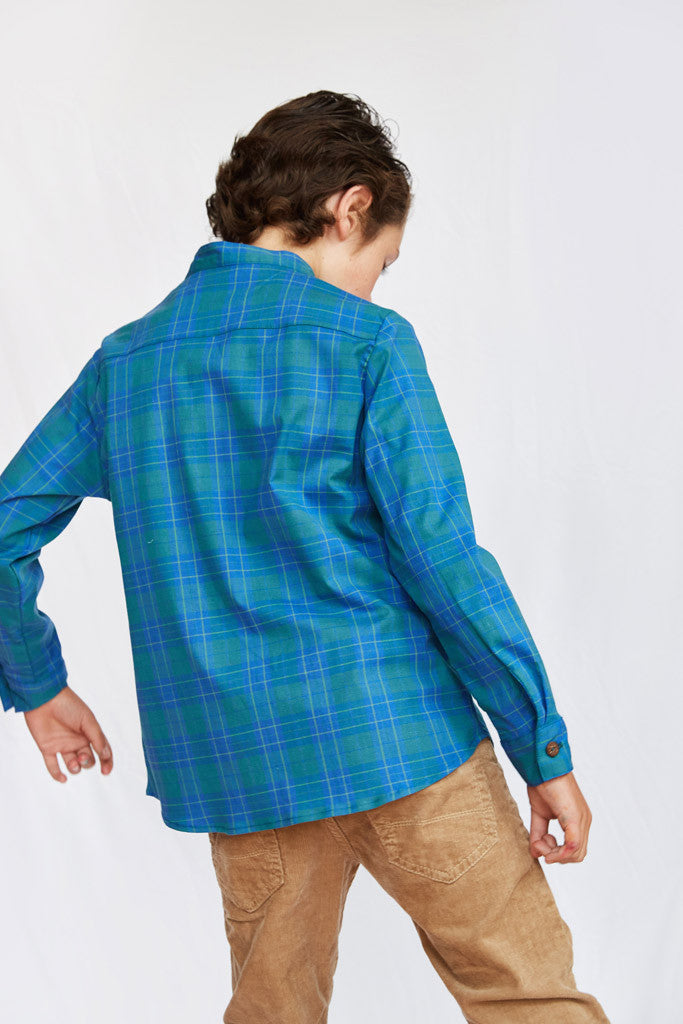 $98.00
$0.00
Jay Long Sleeve Shirt - Blue and Green Plaid
Our take on a classic long sleeve shirt with elevated comfort and sophistication. The collarless look adds unique style and versatility. The fabric is washable and the buttons handpicked.
Dress up by pairing with nice slacks and a blazer or keep it casual by rolling up the sleeves and wearing with jeans.
100% Cotton
Hand Wash Cold, No Bleach, Hang Dry or Dry Clean
Model age 9, wearing size 8-9 years old
Fits true to size, but order larger if you desire longer wearability
*note: all fabrics and styles have been picked out and decided upon by boys themselves so we know even the pickiest boy will love them.