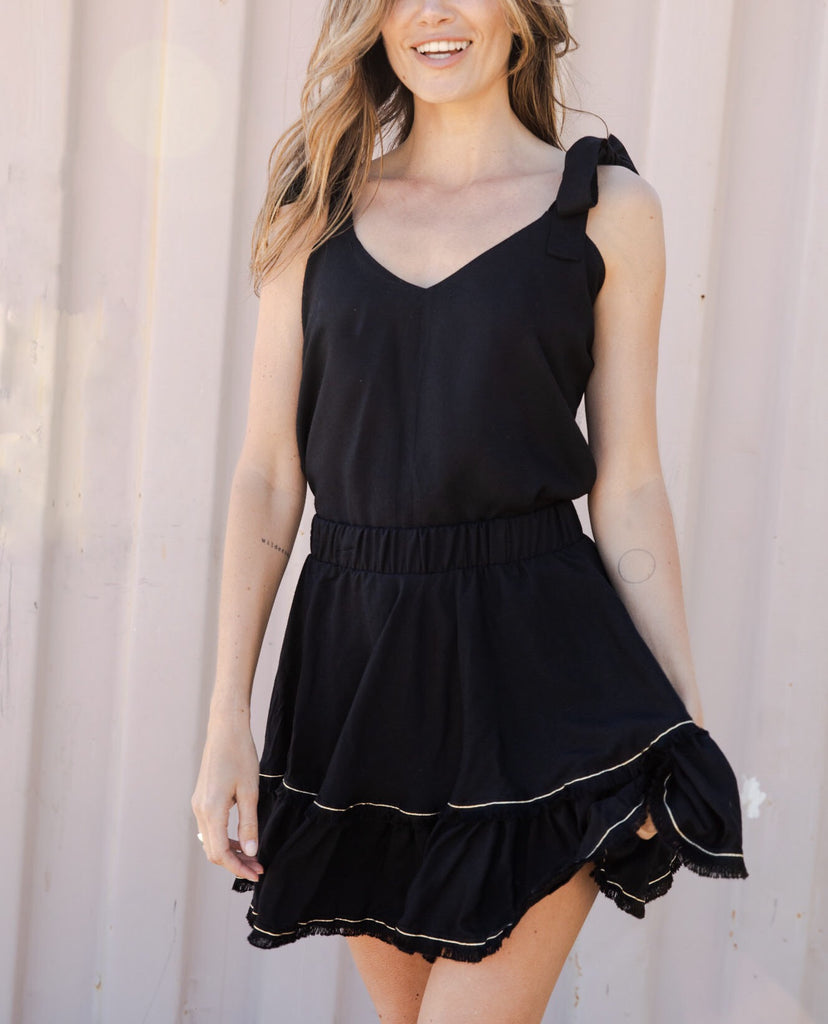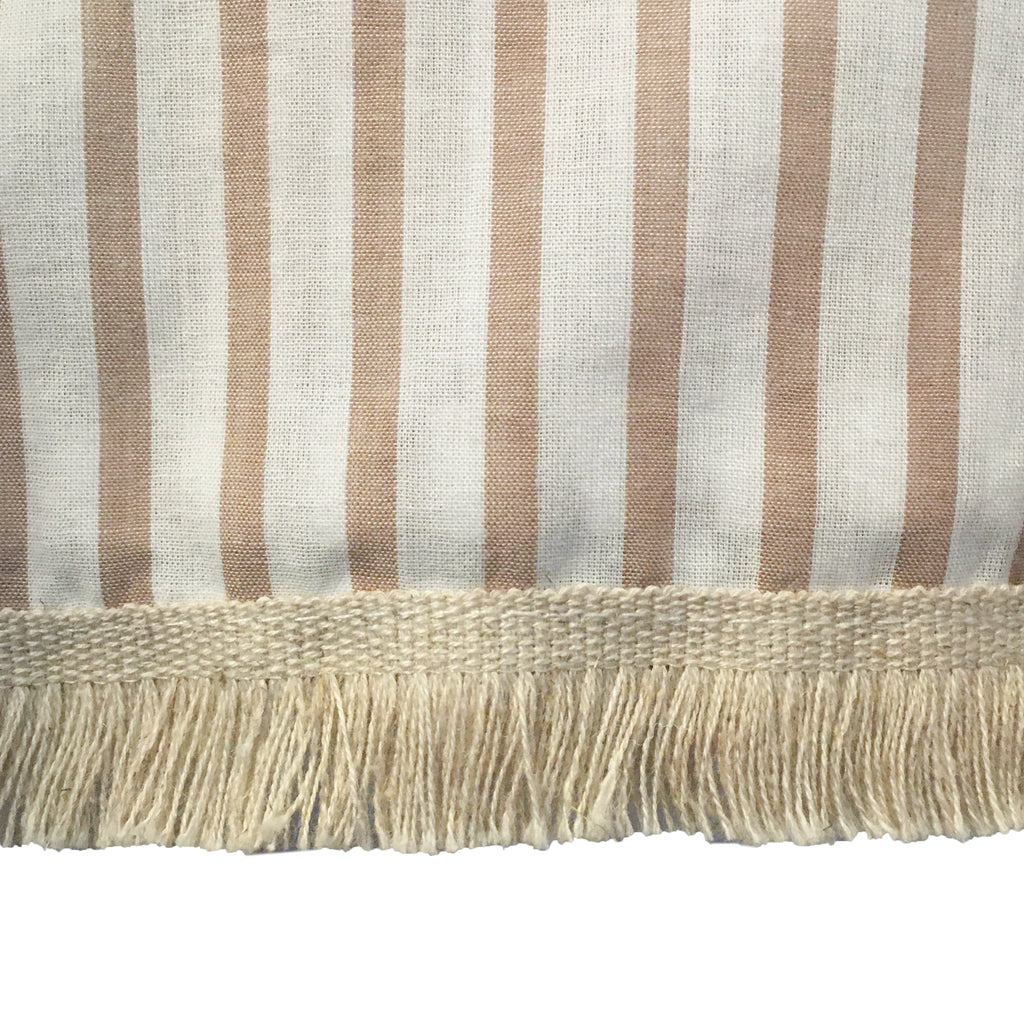 A simple, but not so simple tank that can be worn casually or paired with the short Clare skirt or long Clare skirt. Can be worn tucked in or out.
Details include adjustable shoulder ties and adorned with Italian fringe trim on the bottom.
Can be worn two ways- straight neckline or by turning the ties sideways the neckline becomes a v design.
Made of the softest 100% Rayon (Black, Navy, Red, White)
100% Cotton (Stripes)
 Care:
We recommend dry cleaning, but can also be hand washed and line dried. 
To de-wrinkle it can be steamed, ironed or put in the dryer for 5 mins.
Handmade in Los Angeles.